You can easily check that yourself here.
After you have verified yourself through your login with the Post, you can see whether a redirection has been set up to 8901 Urdorf for your name and address.
Check that it is a Post-type redirection as well as the "Valid from" date. The redirections are in place with us up to withdrawal. Once you cancel your subscription, the redirection is deactivated and all your post is sent to your home address.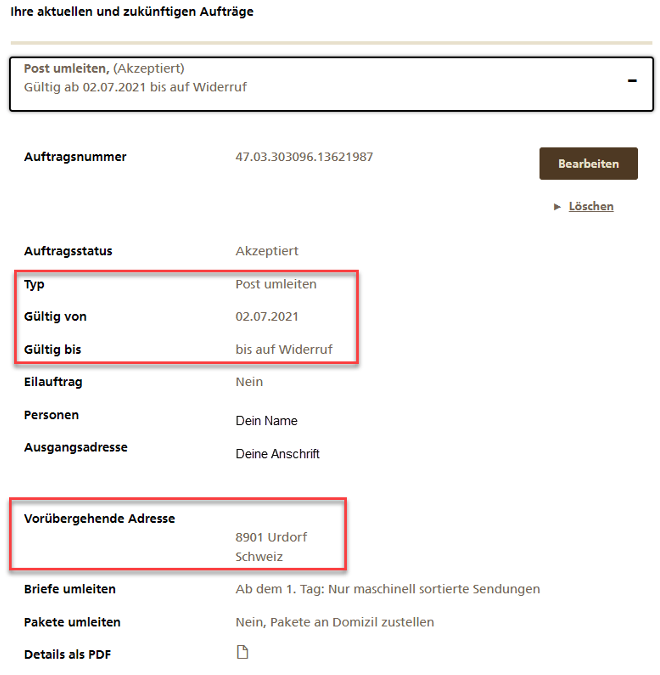 If you have recorded several addresses in KLARA, you must have a Post customer login for each address to check whether the redirection has been included for all addresses.