Did you receive an error notification that your address is not valid?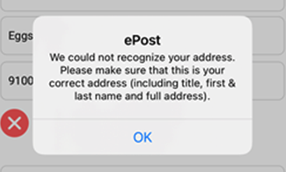 We check the address based on the information provided by the Post.
Please check the following:
Is your name marked visibly on your mailbox?
Do you receive letters at this address?
Have you set up a freeze or non-visibility at the address with the Post?
In such cases, we would ask you contact the Post customer service directly, stating that you want to change your address in address management so that it is visible to third parties. KLARA has no access to the Post systems.