It may take 3-4 days until redirection to the scanning centre works. You can check for yourself whether the redirection is active:
See the question: Where can I see whether my redirection has been set up?
Should you have received letters with the following letter head, we were unable to allocate or scan these, or you have ordered the letter at a cost from ePost.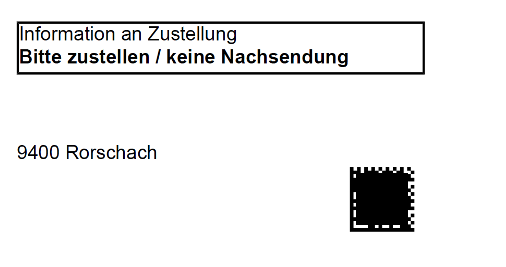 Please consider that you will possibly not receive as many letters as before.
Note: If you have ordered a new post diversion from your registered address, this will not be included in the letters from us for security reasons. We will only send the letters to the address which is saved and verified with us.