Once you have scanned a document, you can specify that it is an invoice. If an invoice is recognized automatically, you can trigger payment with «Pay now». We then transfer this to a saved bank account.
If you have not yet set up an account, you can connect ePost / MyLife to your bank with «Add bank account».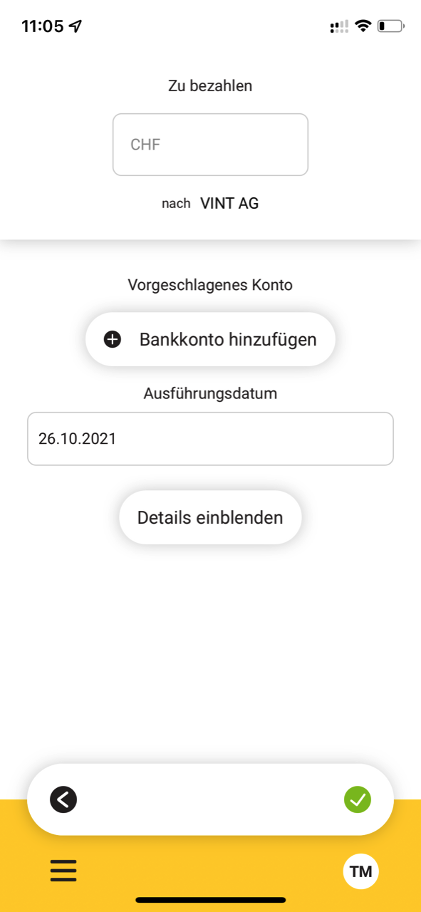 You can link your CSX account or change authorisation. To be able to connect KLARA you have to add a new third party.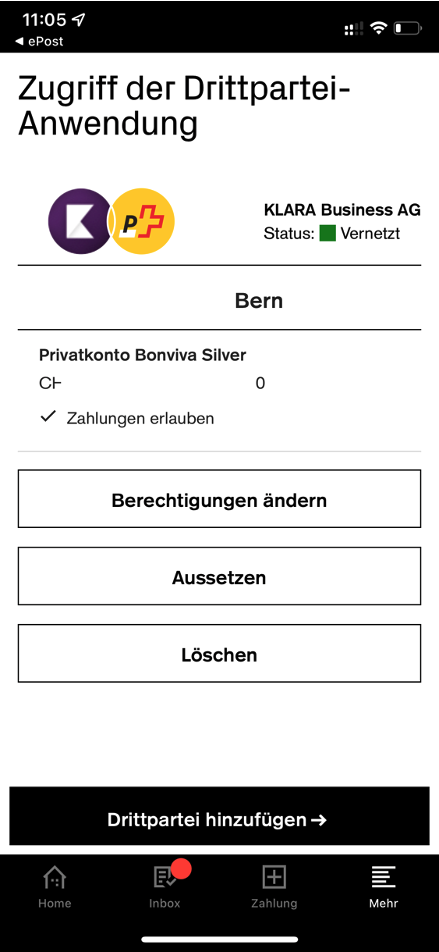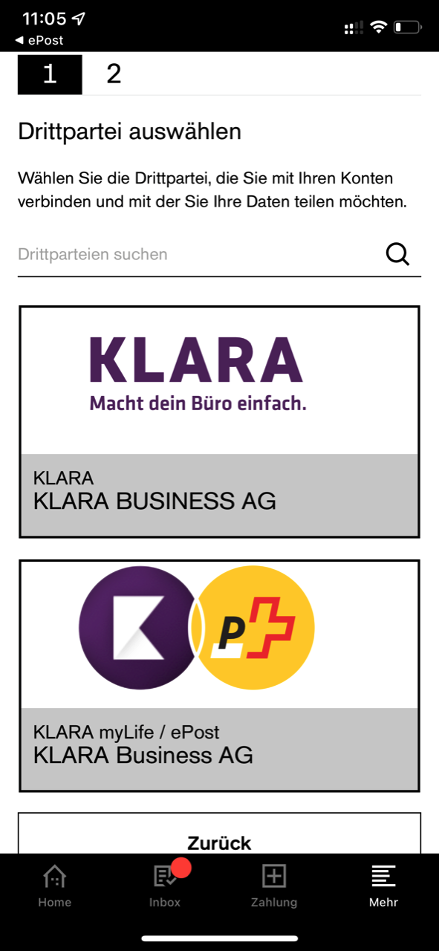 Select ePost / MyLife and choose which account you want to connect to KLARA and whether you also want to make payments (this is absolutely necessary here).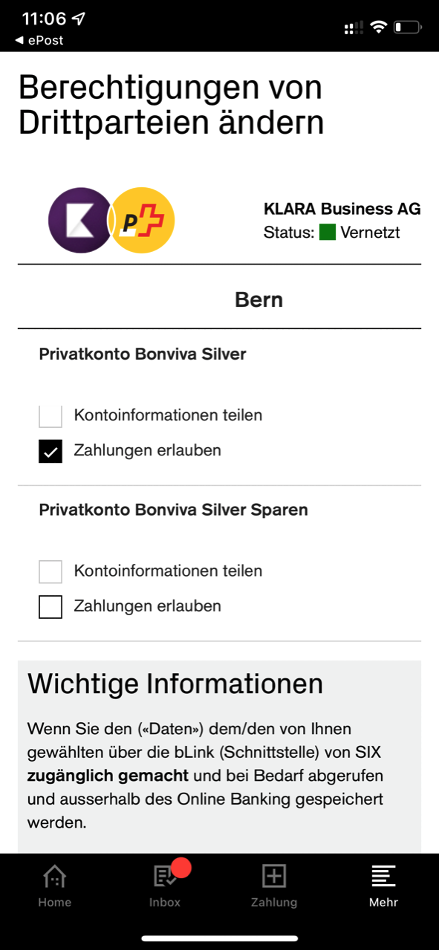 As soon as the payment is in your CS e-Banking, you have to visualise and release it via "manage payment". Only then the payment will be executed by the CS.