Would you like to pay your ePost bills directly from the app with your UBS account?
Follow the steps below to connect your UBS bank account to ePost.
Check in your e-banking account on the desktop (not on the mobile) whether the "Business Software SMEs" offer is already activated under "Products."
If not, have the "Business Software SMEs" offer activated.
You can contact UBS support by phone on 0848 848 064
or ask from your e-banking a callback from the UBS support
or use the mailbox function directly in e-banking to send a message to UBS support
It may take several days before this field is available to you in e-banking. If you have already activated it, this step is not necessary.
As soon as your access has been activated, you can log in to your UBS e-banking. The new menu item "Business Software SMEs" will now appear under the "Products" menu.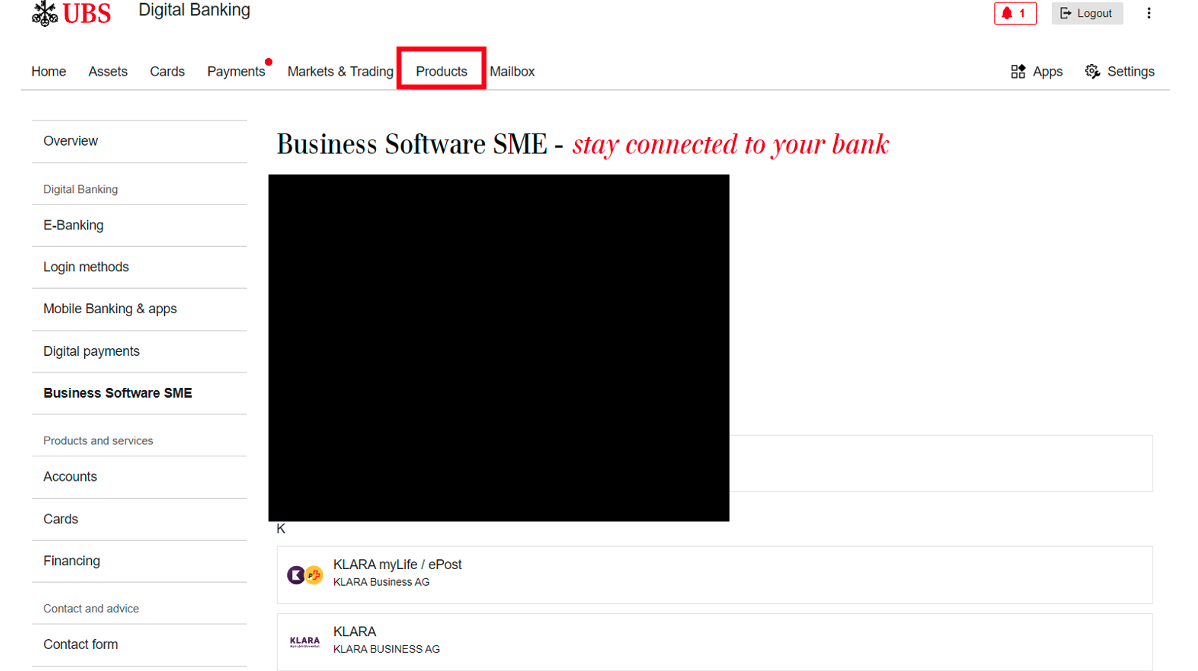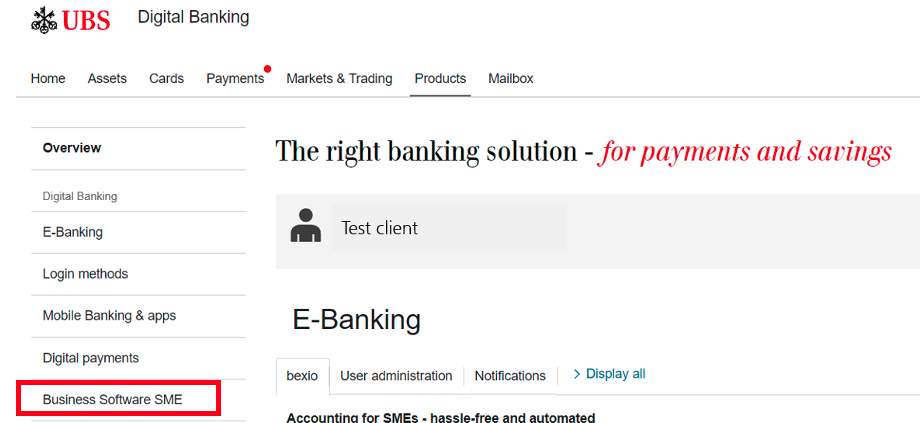 Select this item and afterwards "KLARA myLife / ePost".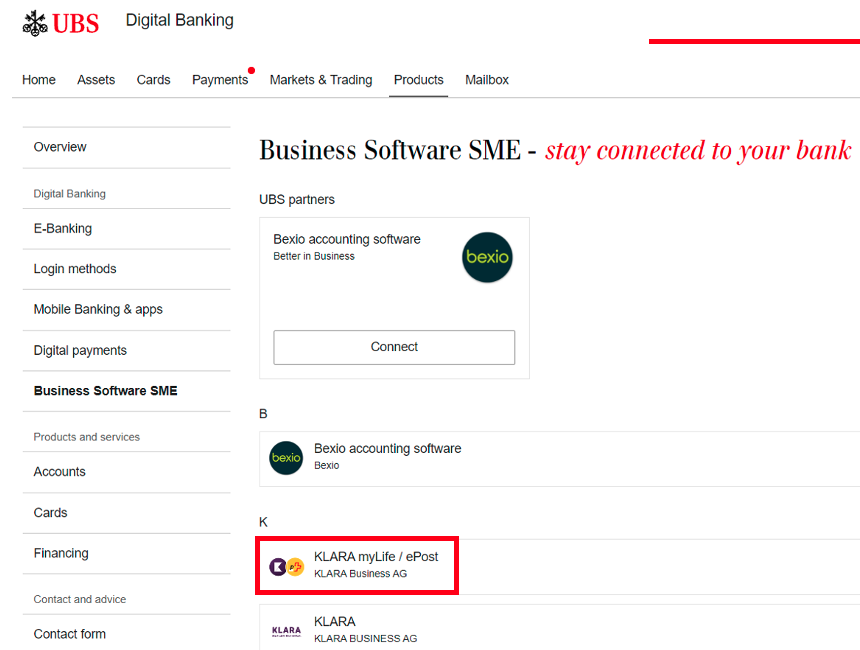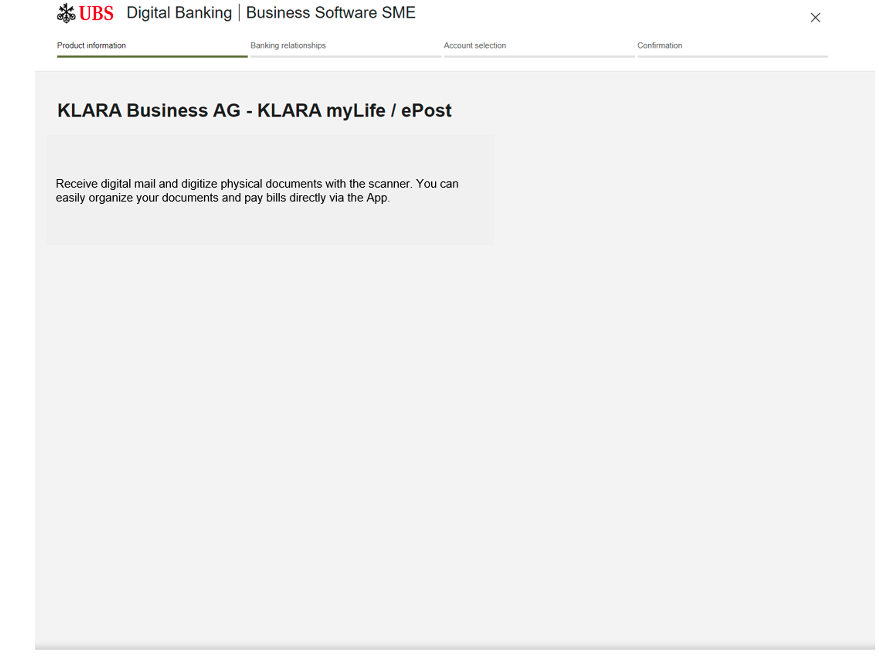 You can now enable the connection between your UBS account and ePost. To do this, you must accept the special conditions for using the Swiss Corporate API once. If you have already accepted these terms and conditions, you will be taken directly to step 4. (The terms & conditions here in the FAQ just serve as an illustration of the process. The terms & conditions have to be read in detail at UBS.)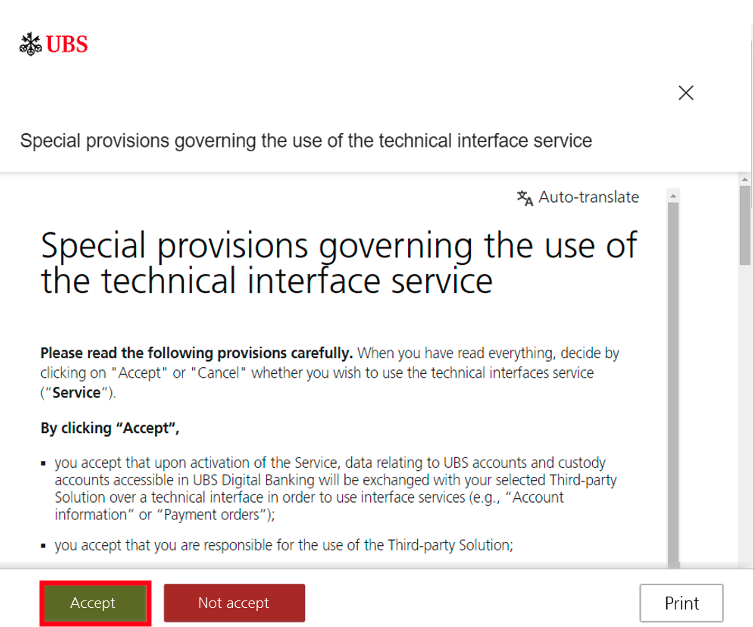 Now you can select your "Online activated bank relationships" and determine then for each account which should be available for ePost. Permission for the "account information" and the "payments" must be granted.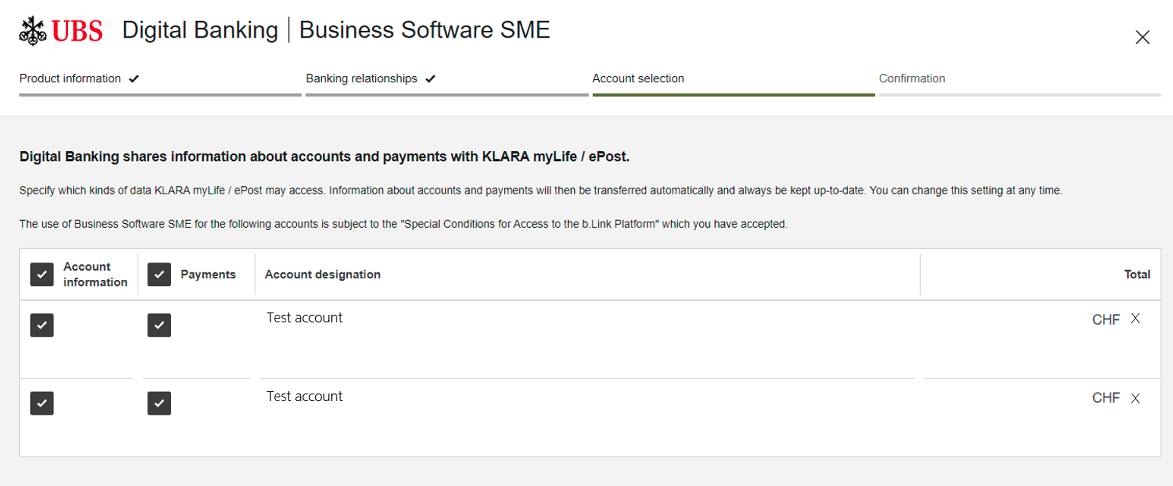 You can then complete the approval process by clicking on "Connect".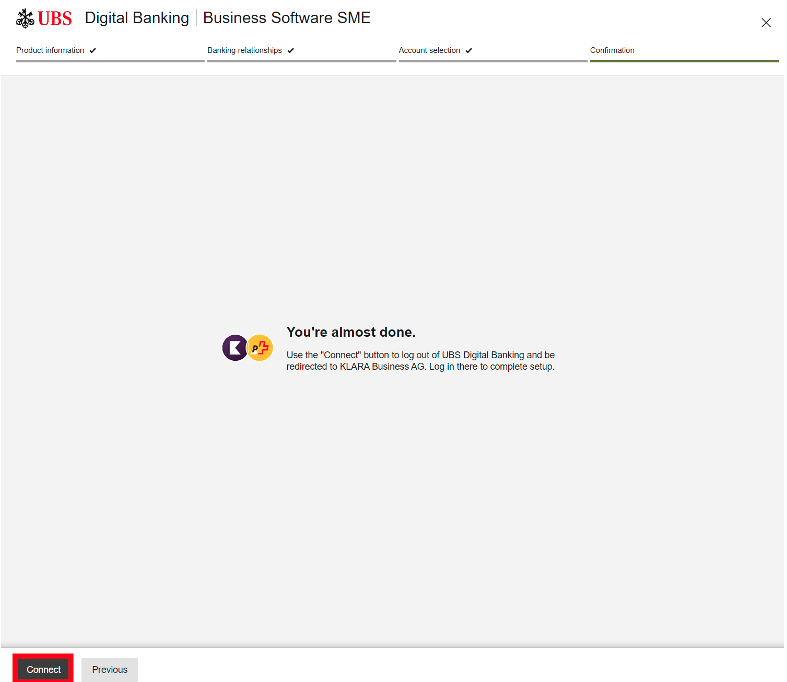 Now log into a computer under "app.epost.ch". You should now see the following screen: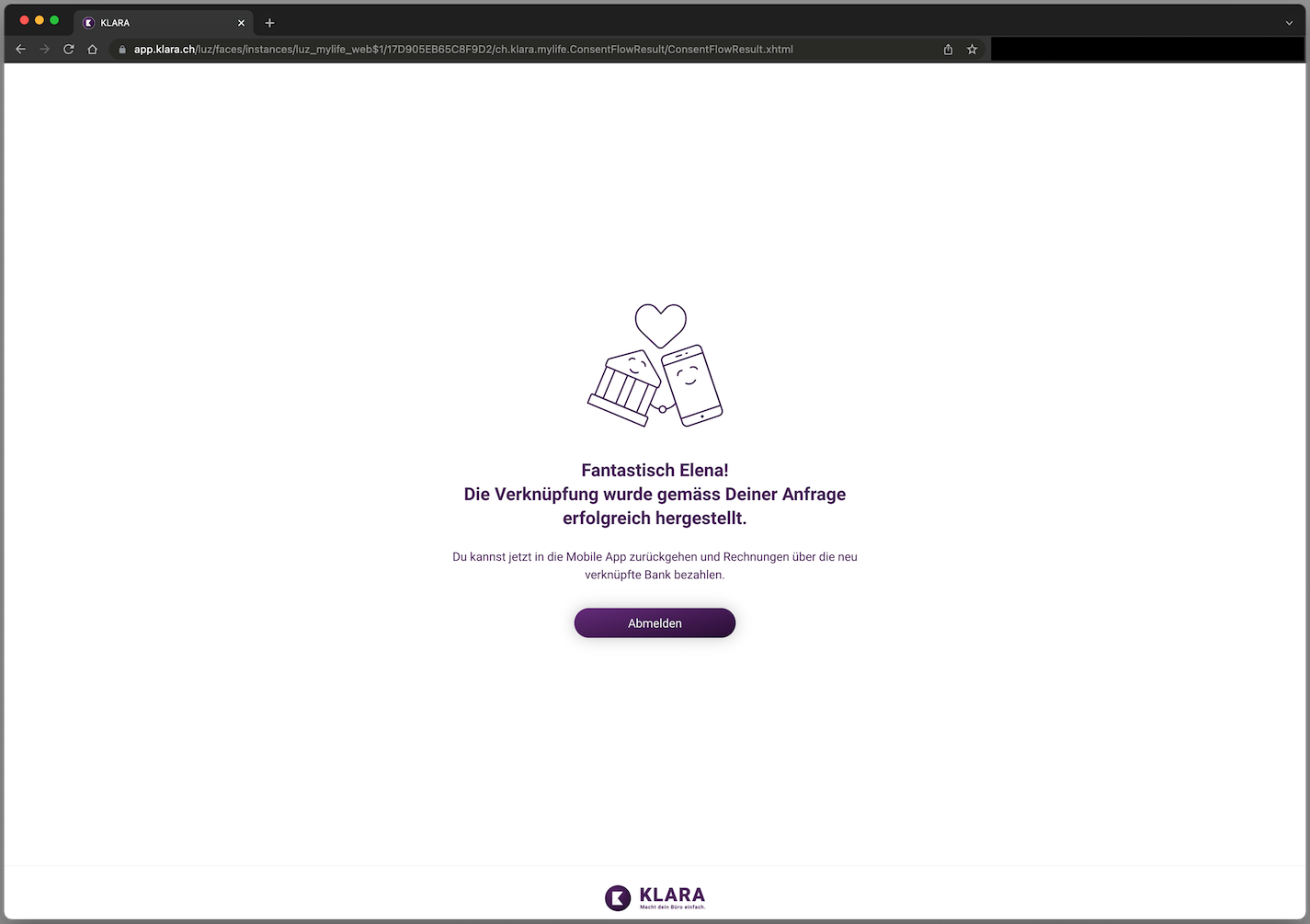 From now on, your UBS account is connected to your ePost app and your account is available for payments in the ePost app.
Important to note: As soon as the payment is in your e-banking, you still have to approve it. Only then, this will be carried out by UBS.
Would you like to disconnect again?
To disconnect your bank connection to the ePost app, you must log in to your UBS e-banking. There you can disconnect at any time under the menu "Products" and then "Business Software SMEs".