Click on the «My profile» menu in your ePost app.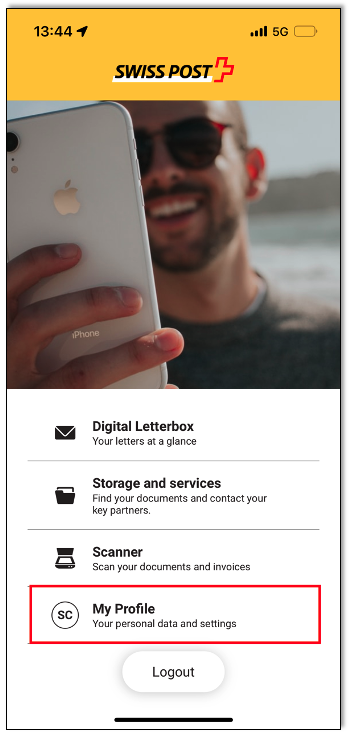 Then click on «Manage senders».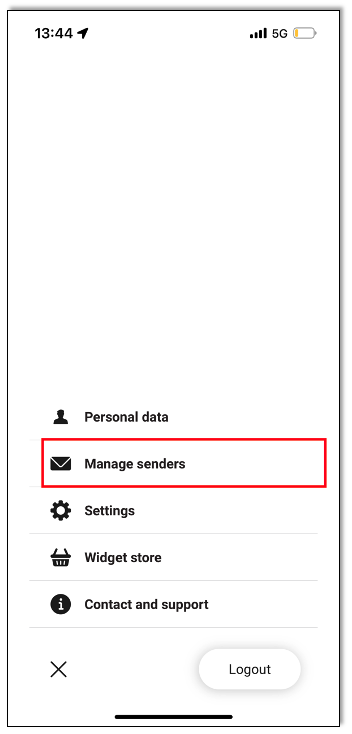 Here you can check whether you have activated the digital inbox and thus allow senders to place documents digitally directly in your inbox.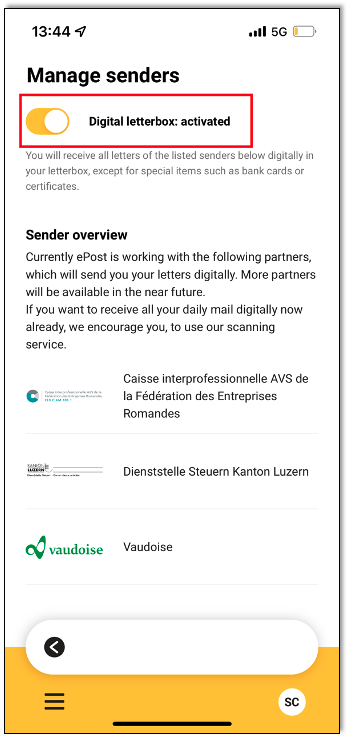 If you no longer wish to use this, you can deactivate the digital inbox.