Enter a new address
Click on «My profile» in the menu.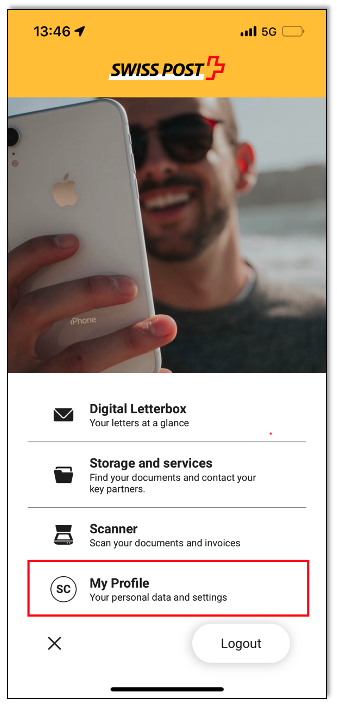 Then select «Personal data».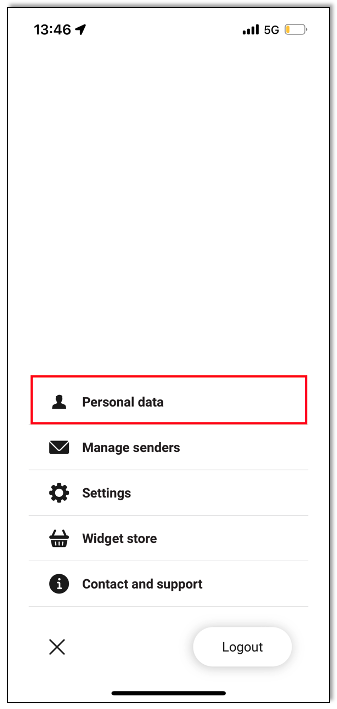 Switch to the «Addresses» view and then press the green «+» in the lower right corner.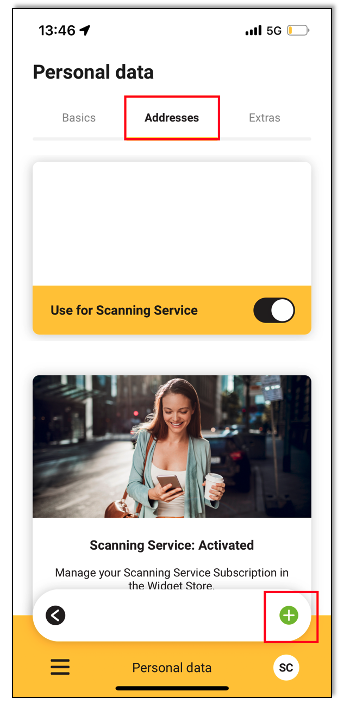 Enter your address.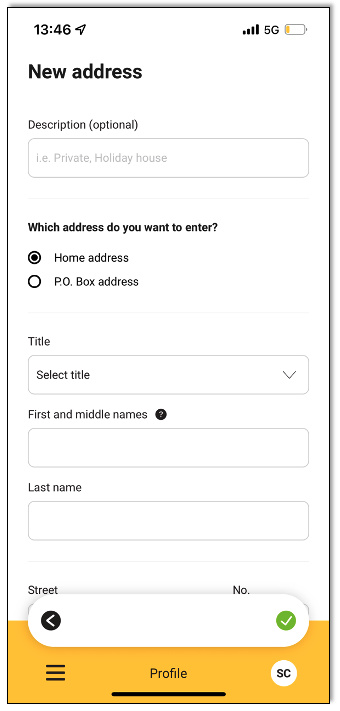 Change an existing address
Go to «Addresses» in the «Personal data» view.
Click on the 3 dots at the top right
Select «Edit»
Make the desired changes
Click on the green tick at the bottom right
Important: The address cannot be changed if the "Scanning service" is active. Either deactivate the service or enter the adjustment as a new address and delete address 1 as soon as address 2 is verified and activated for the scanning service.
Verify address
Click on «Verify address».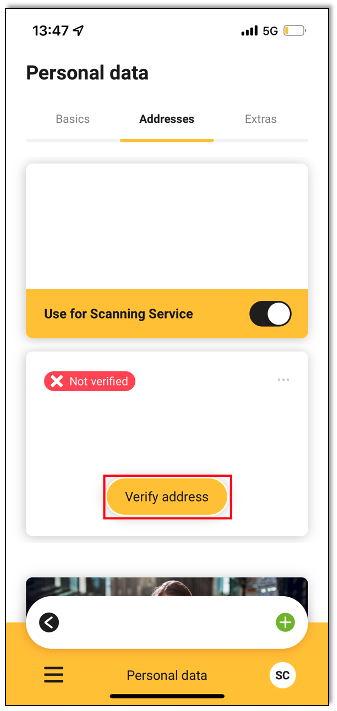 Click «Order code».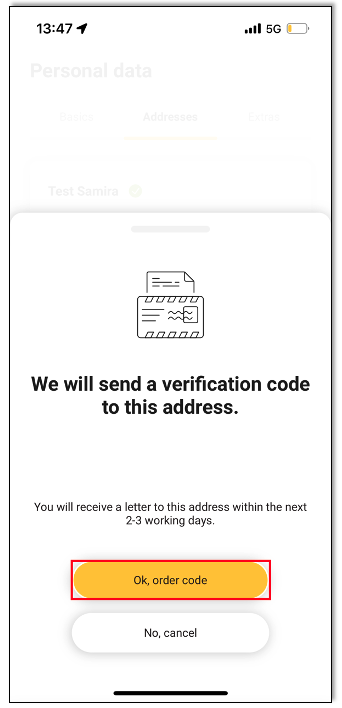 You will receive your verification code within the next few days.