Follow the steps below to connect your ZKB bank account to the ePost web app.
Important to note:
Make sure that the ZKB access app is activated
1. To transfer digital bills from ePost to your ZKB account, you must first set up the connection. To do this, start the ePost web app on your computer (app.epost.ch) and select «Bank connection» and after that «Zurich Cantonal Bank».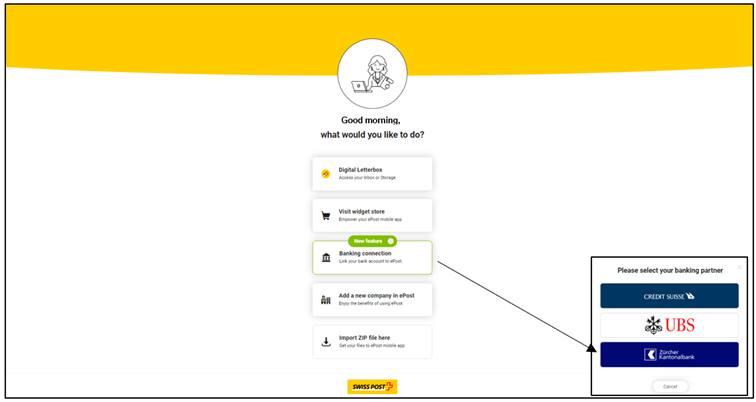 2. Click on button «Connect now». You will be redirected to the ZKB website. Identify yourself with your e-banking contract number.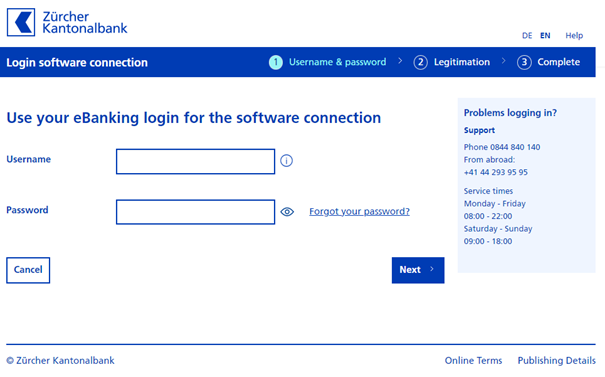 3. After successfully entering the e-banking contract number and password, you will be informed that you must confirm your activity in the ZKB access app. Pick up your smartphone, scan the graphic with the ZKB access app and enter then the TAN in e-banking.
4. Now you can release the connection between your ZKB account and ePost. To do this, you must accept once the "Terms of use for software connection via API". If you have already accepted these conditions, you will be forwarded directly to step 6.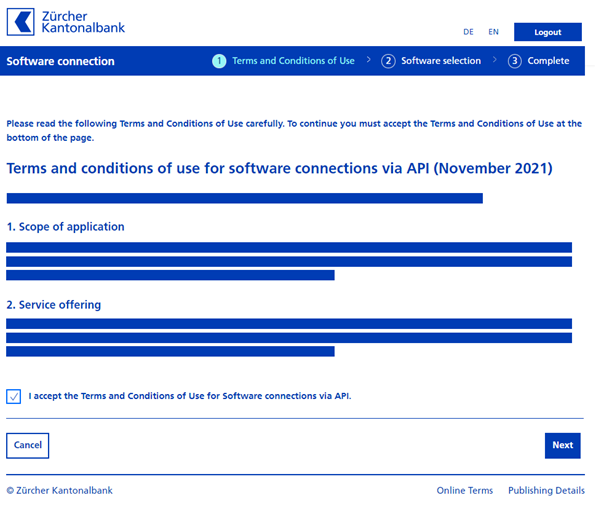 5. To complete the activation, you still have to confirm that you want to connect to ePost. To do this, click on "Activate".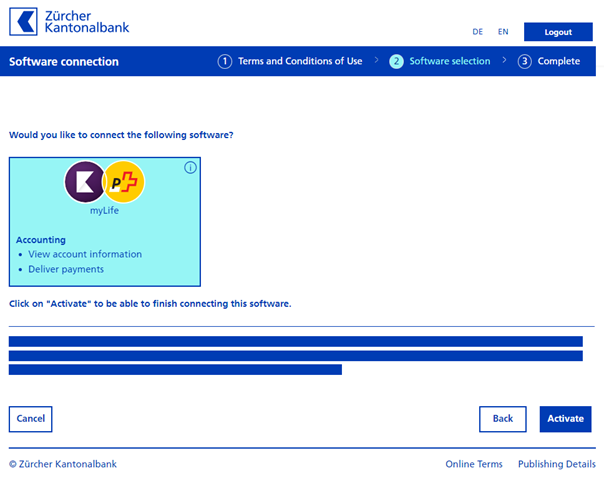 6. You can now select your "Online activated bank relationships" and determine then for each account which ones should be available for ePost. Permission must be granted for account information and payments.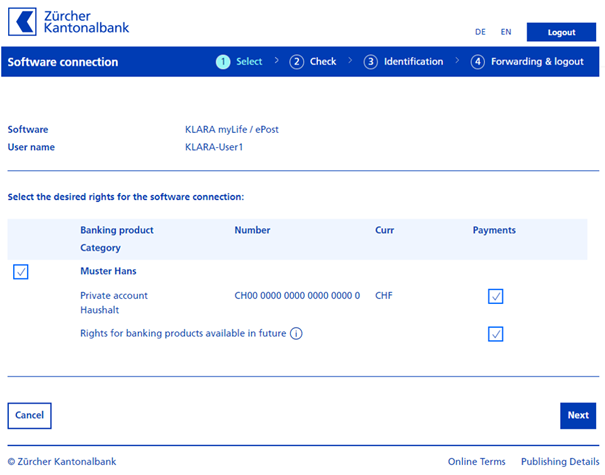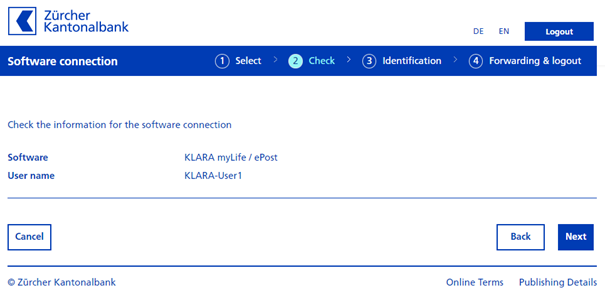 7. After confirmation in the ZKB access App (make sure that the software name and the username match), you can complete the approval with "Confirm software connection". You will now be redirected back to ePost.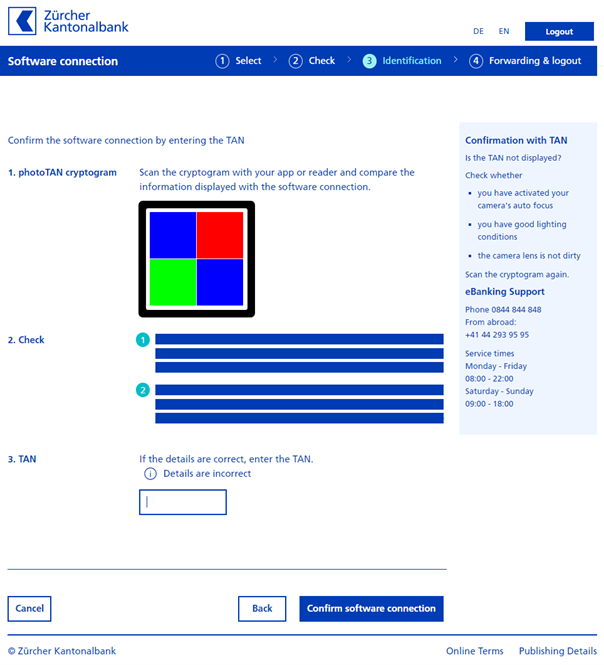 Important to note: Once the payment is in your e-banking, you still have to authenticate and approve it. Only then will this be carried out by the ZKB.
You can find the invoices on the eBanking either directly on the homepage or via navigation under Account & Payments under Data transfer.
Support requests: If you have a ZKB support request, please use the keyword "bLink" in your message.
Do you want to disconnect again?
To disconnect your bank details from the ePost app, you must log into your ZKB e-banking. There you can cancel the connection at any time under "Service & Contact" and "Manage additional functions".