If you have a different email address for your SwissID login than for your ePost account, you can proceed as follows to connect your SwissID login in ePost:
Step 1: Log in to ePost by going to the website https://www.epost.ch/en/ and log in with your KLARA password via the web version on your computer.
If you do not have a KLARA password you can set a KLARA password using the 'Reset password' function.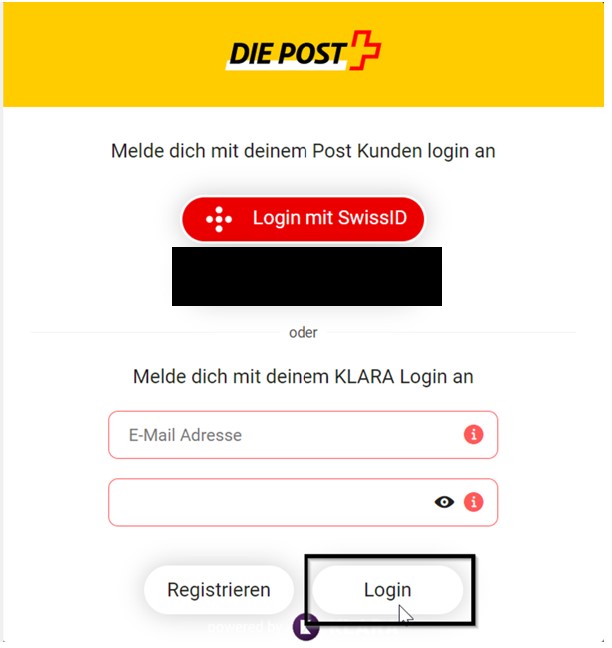 Step 2: When you are logged in, copy the following link into the URL field of your browser to get to the right page: https://login.epost.ch/auth/realms/klara/account/identity?client_id=klara

Step 3: The Profile Management section will open and under the menu item Federated Identity you can enter your Swiss ID email address and link your account to ePost.

Step 4: Now you can log in to ePost using the SwissID login that you have connected with ePost.